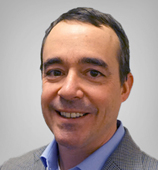 About Jason
VP of SALES
Jason Barnett has over 19 years of experience in the Autodesk reseller channel. During his tenure at Advanced Solutions, he has served as an Account Manager, Business Development Manager, and Product Manager.
Jason has a long track record of being a top sales performer at Advanced Solutions, having earned many prestigious sales awards:
Elite Team 2014, 2013, 2012, 2011
Grand Slam World Series Winner 2013 (awarded by Autodesk)
Top Gross Margin Award 2009
Business Development Manager of the Year 2007
Sales Performance March 2007
Outstanding Sales Performance 2006
Prior to Advanced Solutions, Jason was with CAD CAM Plus for 10 years in various roles, encompassing support, presales engineering, account management, and sales management. He was responsible for adding manufacturing software as a new offering to a historically architecture, engineering, and construction focused company.
As PLM Product Manager, Jason is responsible for leading the business development efforts of Advanced Solutions Product Lifecycle Management, LLC, a wholly owned subsidiary of Advanced Solutions, Inc. He plans and executes go-to-market strategies, acts as the chief evangelist for PLM software, consults with businesses on PLM needs and opportunities, and recommends technology solutions to improve business productivity. He collaborates with sales, engineering and vendor partners to develop and enhance product line and customer requirements.
Jason lives in Fishers, Indiana with his wife and two sons.